Paper doll crazy, that is! It all started out with me trying to find felt "paper" dolls and I did come across a couple of websites that sell them in sets. They are not overly expensive, either. I just was really wanting something a little different. I found these on Etsy: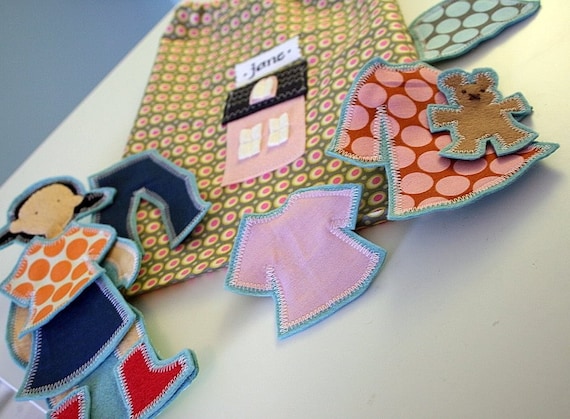 Little Pink House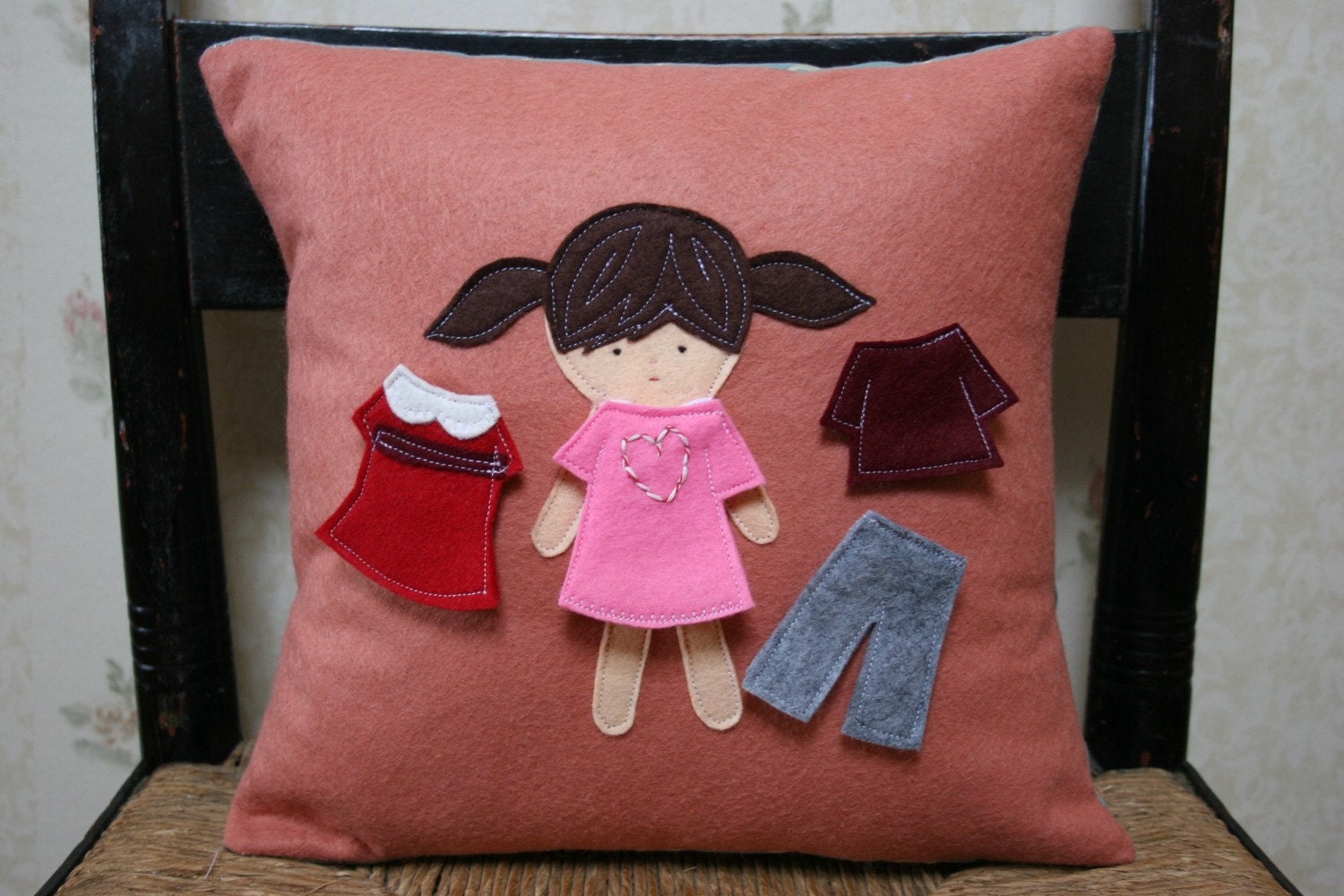 maureencracknell
Totally loving these!!! Alas, its not exactly what I am looking for, but close. These both gave me a jumpstart on an idea formulating in my head. I will ponder more and experiment and then post my result when I finally get around to it.
In the meantime, I am finding all these super cute paper doll templates online and printing them out. I want to see what Ailey thinks about them. Here are the ones that I really like and they are free! :
Savvy Projects Blog - by guest designer
She did such an amazing job! You really need to see all the little outfits she made for the dolls. So fun! Gonna try it out.
I love that this is a really simple one and all the outfits are ready and you just have to cut them out. I'm thinking about attaching magnet tape to the back of the doll and the backs of the outfits for them to stick. We'll see how that works out. OR, just had a thought, I could get that magnetic paper....I wonder if I still have some of that stuff... NOPE!!! Bummer! Gotta put that on my list...
This one gives you the option of printing the outfits out in color or in black and white. I'm not super crazy about the color combo of the first two outfits so, I am going to color in my own. :)
I think I might have more fun prepping these than Ailey will have playing with them. :) I'll report on my findings.
Since writing the above and printing out the wee wonderfuls one, the boys thought it was neat and said they would like boy ones. This is what I came across:
True Town
There are three different boys to choose from and three pages of outfits. Braden requested an alien one and so I just made up my own and also added an astronaut costume. My scanner is not cooperating so here is a pic I took of my templates:
The boys had a great time coloring all of the clothes and costumes for their little guys and will soon be playing with them...as soon as I cut them out and put magnets on them. :)
I did end up putting magnets on the wee wonderful doll and clothes by putting a blank piece of cardstock behind the printout as I cut it all out. I then stuck the magnet tape to the printout making sure to keep the poles on the magnets correct so they wouldn't repel and then using a glue stick, I glued the blank template to the back of the printed cutout over the magnet. Now they just stick right on the doll! Nice. Here's what it looks like:
*Sigh* Since writing that last bit and making the boys' sets, Ailey has rebelled against the wee wonderfuls one. I think she likes all the different kinds of clothes as opposed to the wee wonderfuls one that is all dresses. She keeps trying to take off with Braden's! Braden is not coping well with that. Weeee! Okay, so I went back to the site where I found the boys and printed out the girls counterpart. It also has three different dolls. It does crack me up that there is a dark skin tone, a medium skin tone and a light skin tone for the girls, but for the boys, there's a blonde, a brunette and a redhead. The brunette has a medium skin tone. Its just funny. Here's that one:
Another neat thing about making them magnetic is that they will also stick to the fridge or a filing cabinet or other metal objects.....I'm thinking about getting a plain lunchbox type container from Hobby Lobby and spiffying it up for each kiddo's dolls. :)
Here are all the ones we now have in this house:
This is Braden's. He likes to embellish stuff. Notice the fire coming off of the feet of the outfit top left. They are rocket shoes. :)
This is Zekey's. Zekey is a one color for the whole picture type of boy, for the most part. ;) He doesn't believe lines mean a whole lot, yet, and there is no time for details, for now.
This, of course, is Ailey's. I colored hers because usually not only the paper gets colored, but whatever the paper is on and then she gets distracted, travels with the colors and walls and other furniture get art treatment. :)